"Density & Identity" - Commercial Bank Headquarters
Commercial Bank Headquarters, Taichung / Taiwan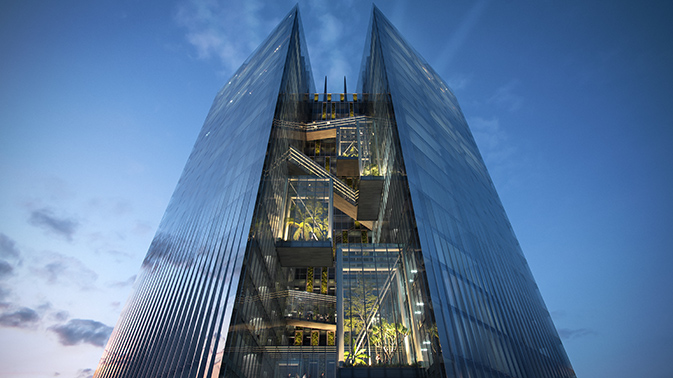 High-rise is a must for anyone looking to build in the centre of a metropolis such as Taichung in Taiwan. People who want to showcase themselves with a new building also frequently choose the vertical form. With the Commercial Bank Headquarters, the architecture and design practice Aedas has successfully designed a high-rise building that blends in well with the high-density urban environment while displaying its unique character. This innovative design has secured a place on the shortlist of the World Architecture Festival 2018 sponsored by Miele.
In Taichung, the second largest city of Taiwan, there are plans for a skyscraper with an extremely innovative approach to the high density of the city with both architectural and urbanistic values. The architects from Aedas were faced with a highly complex space allocation problem. The Taichung Commercial Bank will share this building with a 5-star hotel.
The architects drew inspiration from the Chinese character '中' (pronounced "chung") on the logo of the Taichung Commercial Bank, meaning "middle" or "centre".
For the architectural interpretation, Aedas designed a slender tower of 200 m high flanking a vertical void in the middle. The large functions, such as swimming pool, ballroom and sky garden, are suspended inside glass boxes in the void instead of being stacked on top of each other in a monolithic form. All of the eye-catching functions are thus visible even from a distance.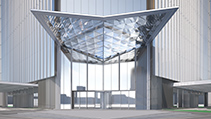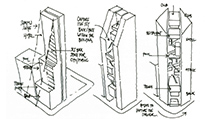 But organisational and architectural qualities are not the only winning factors of this design. Occupants of this building will enjoy bright rooms and an unobstructed view of the city in spite of the high-density surroundings and the size of the building. The city benefits from it as well. The structure of the building and its visible functions break up the massive skyline of the city. The silhouette of the building will also be an eye-catcher of the city. Here, the area of conflict between identity and density is transformed into fruitful co-existence: Identity through density.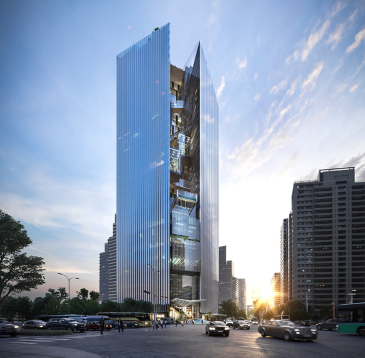 Project: Commercial Bank Headquarters Project

Location: Taichung, Taiwan

Architecture: Aedas

Developer: Taichung Bank and Y.S.L. Architect & Associates

Area: 110.000 qm

Planned completion: 2020
This article is published in order to highlight Miele's constant engagement with outstanding architecture, trendsetting ideas and concepts in the field of architecture and design. The featured project is not an official Miele reference.