Trend: The kitchen? Rented.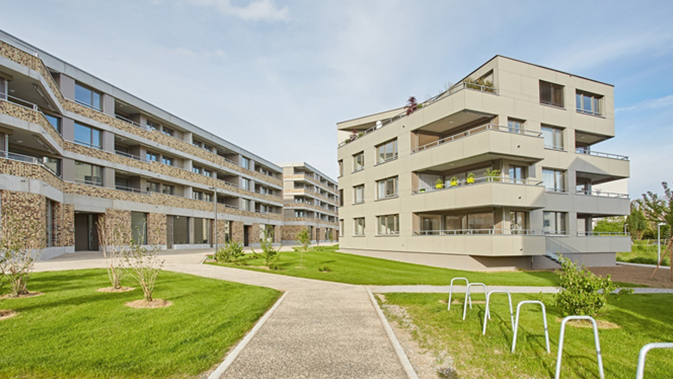 The kitchen? Rented.
The tenants of tomorrow don't want to waste time settling in – they want it all right away, all-inclusive. They expect electricity, high-speed Internet and electric vehicles to be part of the all-round package, along with the furniture and kitchen.
In the future, housing companies will become "residential service providers" – the Federal Association of German Housing and Real Estate Enterprise (GdW) identified this trend in its sixth industry report "Living Trends 2030". In the future, we won't just be renting living spaces - we will be renting an overall package that includes everything associated with accommodation: electricity, gas, DSL, insurance policies, car-sharing clubs. Future tenants want good furnishing and comfort – and as little work as possible. In the future, tenants could be interested in renting fully equipped apartments, not just empty spaces, i.e. furniture, kitchen and domestic appliances. GdW termed this phenomenon "flat-rate living".
That makes sense – for other reasons, as well. Due to simple lack of space in cities, flats in urban areas are getting smaller (again), as are the kitchens. That calls for tailored solutions, not just for kitchen furniture, but for the appliances, too. Multi-purpose devices like the Steam oven with Microwave offer a wide range of applications for different cooking methods, even for small kitchens.
Higher returns for property owners
The living space of the future is smart, intelligently planned and small. On the other hand, it is comfortable and can be lived in without worries, even if repairs are required. When furniture, kitchens and appliances are rented as standard, and property owners increasingly become "residential service providers", the property owner not only looks after defective heating systems, but also fixes broken hinges on the kitchen cupboard.
In future, project developers and housing associations must assume that demand for living space will rise if it offers additional services. And they must assume that there must be space for technical appliances like washing machines and dishwashers in the floor plan, even if flats are shrinking. With the appropriate (additional) furnishing, the property owners can expect additional returns as well.