CO₂-neutrality
Ambitious climate protection goals
Miele will be CO₂ neutral across all its locations from 2021 onwards
Renewable energies from solar and wind power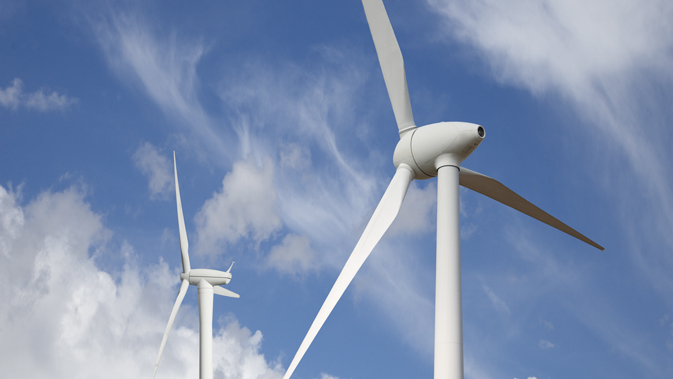 We realise that we cannot generate all the electricity we need ourselves. Worldwide, we are converting our entire third-party procurement of electricity to renewable sources – currently more than 165,000 MWh per annum. Alongside sourcing green electricity directly from local utilities, we are also relying in the short term on certificates of origin for high-quality green electricity (EACs) and are increasingly entering long-term electricity supply contracts, so-called Power Purchase Agreements. In doing so, we place great store by energy production being geographically located as close as possible to the relevant point of consumption. The power generated around the world originates for the most part from wind farms and PV installations which have been in existence for less than 10 years and are certified with the EKOenergy label – an internationally recognised seal of quality for electricity from renewable sources. Alongside additional sustainability criteria, a sum of money is invested in a climate fund for each MWh sourced in order to promote the expansion of renewable sources of energy.
Contact
If you are a customer and you have questions about Miele products or require advice from our Customer Service Team?
Go to contact form
For press enquiries, or if you have any questions relating to the content of this site, please contact the Sustainability Communications Team in the Miele Press and Public Relations Office.
Contact:
Ursula Wilms

Press and Public Relations
Miele & Cie. KG
Carl-Miele-Straße 29
D-33332 Gütersloh
Telephone: +49 (0)5241/89-1958
Fax: +49 (0)5241/89-781958
ursula.wilms@miele.de