People at Miele
A reliable partner
For employees, society, suppliers and dealers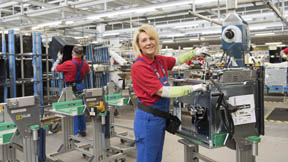 Consistent focus on our employees
Miele employs around 20,500 people worldwide, 11,050 of whom work in Germany. We offer them a working environment characterised by partnership and appreciation. A relationship of mutual trust has always been an important part of our company's culture. This consistent focus on our employees makes us an attractive employer for applicants. We have a long tradition of high staff retention and low fluctuation.
A tradition of welfare payments
At Miele, it goes without saying that all employees are paid an appropriate income for their work. Salaries and wages are based on collective and corporate agreements and supplemented by a series of welfare payments. Miele was one of the first companies to set up an employee health insurance fund back in 1909. Miele grants special payments that go above and beyond statutory requirements, including benefits for health treatments and dental prostheses. Payments are also made in the event of a birth, marriage, or work anniversary. Since 1929, we have offered a company pension scheme. Our founders gave an assurance to their employees that our voluntary welfare payments would be maintained wherever possible, regardless of the economic situation. This principle has remained unchanged by the following generation. The company is sticking to its remit to be an attractive and sought-after employer, even – and especially – in tough economic times.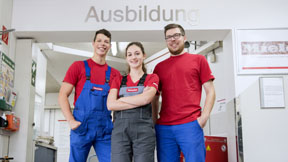 Attractive joining incentives and further training options
All areas of Miele rely on skilled professionals – from experienced specialists to promising young talent. We offer diverse entry-level and promotional opportunities. All of our employees benefit from access to a broad range of training and qualification opportunities. Against a backdrop of an aging population, we are increasingly focused on measures which help to facilitate long-term performance and employability.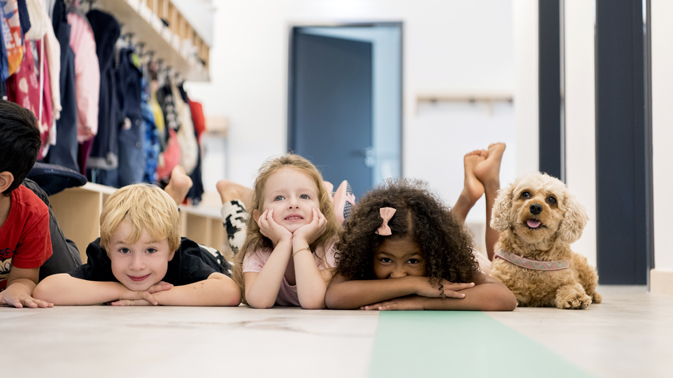 Diversity enriches our company
At Miele, the principles of equal opportunity and respect apply to all employees – regardless of their nationality, skin colour, gender, religion, sexual orientation, or physical disabilities. Diversity enriches our company and is an important competitive factor. For several years now, the company has striven to further advance women's careers in various projects. To make it possible for employees to maintain a harmonious work-life balance, Miele offers flexible employment models and inaugurated the first company-owned day-care centre for children in the summer of 2018 in Gütersloh. 70 children of an age ranging from 9 months to 6 years have since visited the IdeenReich facility located in close proximity to the plant.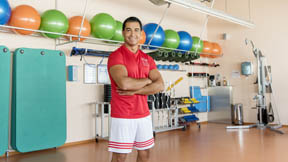 Long-term retention of productive efficiency
A healthy workforce is the foundation of long-term success for any company. We want to help promote and sustain the physical and mental health of our employees. A well-thought-out, prevention-based health management system and safe, ergonomically designed workstations play a part in satisfying this requirement. As part of our company health management system, we have constructed gym facilities within our plants and run healthy eating campaigns in our canteens.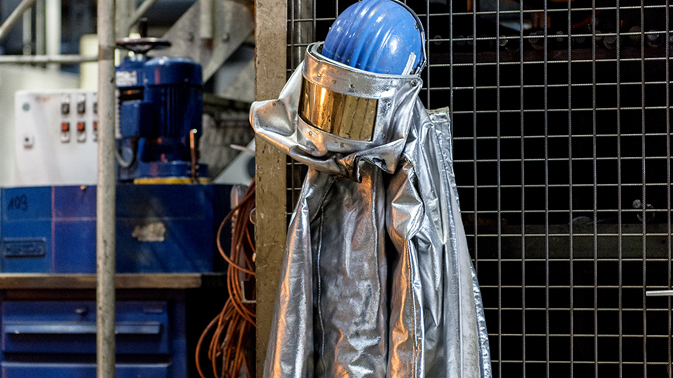 More safety at work
A whole year dedicated to safety. The Uničov plant used 2018 to lay greater emphasis on occupational safety and fire protection. April constituted the high point, with a number of campaigns and a competition for the brightest minds in the field of occupational safety. The third quarter of the year offered them another opportunity to get involved when suggestions for improvements in occupational safety and fire protection received special recognition. Over the course of the year, hazardous areas in production were neutralised, workstations were checked for ergonomics and potential sources of physical strain, and new work clothing was tested. In addition, a new EHS department with three recognised specialists was formed.
200 employees took part in the competition – a knowledge test. Information boards had been hung up in the production halls beforehand to provide information on occupational safety and fire protection at the workplace. The competition questionnaire was based on this information, for example the meaning of the different signs and hazard labels or the correct use of fire extinguishers. Prizes included vouchers for a sports outfitter, culinary evenings at the Miele Gallery and a Miele vacuum cleaner as the main prize.
As is the case at every Miele plant, occupational health and safety are of great importance at the Uničov plant. The guiding philosophy is to avoid accidents at work and prevent occupational diseases. The risks are regularly assessed, taking into account the technical, organisational and personal aspects of the employees' needs. For example, particular attention is paid to personal protective equipment, which should be modern, light and comfortable to wear. This is why the testing of new summer clothing was included in the safety programme at the Uničov plant, and ended up being so well received that it will be fully launched for the next season.
Contact
If you are a customer and you have questions about Miele products or require advice from our Customer Service Team?
Go to contact form
For press enquiries, or if you have any questions relating to the content of this site, please contact the Sustainability Communications Team in the Miele Press and Public Relations Office.
Contact:
Ursula Wilms

Press and Public Relations
Miele & Cie. KG
Carl-Miele-Straße 29
D-33332 Gütersloh
Telephone: +49 (0)5241/89-1958
Fax: +49 (0)5241/89-781958
ursula.wilms@miele.de