People at Miele
A reliable partner
For employees, society, suppliers and dealers
A tradition of responsibility
As one of the largest employers in the region, we are traditionally closely associated with Gütersloh and Ostwestfalen-Lippe – the region that we call home. Even our company founders felt responsible for the well-being of their employees and families. A wide-ranging social engagement initiative has developed over the decades as a result of this sense of responsibility. Activities are largely focused on the regions surrounding the company sites.
The focus of our engagement
Our social engagement extends over three main areas: youth and family, education and culture. We are in close communication with local people at all our sites, so we have a good understanding of their needs. We strive to be a reliable partner for the local authorities, associations and initiatives, and support projects for as long as possible.
One example of our social engagement in the area of youth and family is the 'Hand in Hand' project run by the Gütersloh child protection association. As part of this project, voluntary female family mentors visit families for a few hours each week to support the children and parents in difficult times.

In the field of education, we are involved in local projects such as BINGO and BINGO for Kids. These projects aim to awaken interest in technical applications among children and young people, and to introduce them to suitable vocational training.

As part of our commitment to culture, we have been a supporter of the Westphalian Chamber Philharmonic for many years. The orchestra is comprised of members from renowned German orchestras, self-employed musicians and highly qualified students.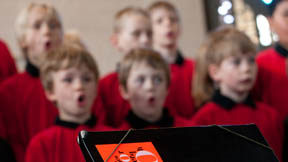 Miele Foundation: working on behalf of the local area
The Miele Foundation, originally founded in 1974, also focuses on causes relating to youth, education and culture. The primary objective set out in its charter is to promote public welfare in the city of Gütersloh. Since 1976, the Miele Foundation has offered significant support to initiatives such as the Gütersloh Holiday Games for children between the ages of 5 and 17. Every year, the programme offers a diverse range of activities that provide care during school holidays. The Gütersloh boys' choir is also sponsored by the foundation.
Contact
If you are a customer and you have questions about Miele products or require advice from our Customer Service Team?
Go to contact form
For press enquiries, or if you have any questions relating to the content of this site, please contact the Sustainability Communications Team in the Miele Press and Public Relations Office.
Contact:
Ursula Wilms

Press and Public Relations
Miele & Cie. KG
Carl-Miele-Straße 29
D-33332 Gütersloh
Telephone: +49 (0)5241/89-1958
Fax: +49 (0)5241/89-781958
ursula.wilms@miele.de