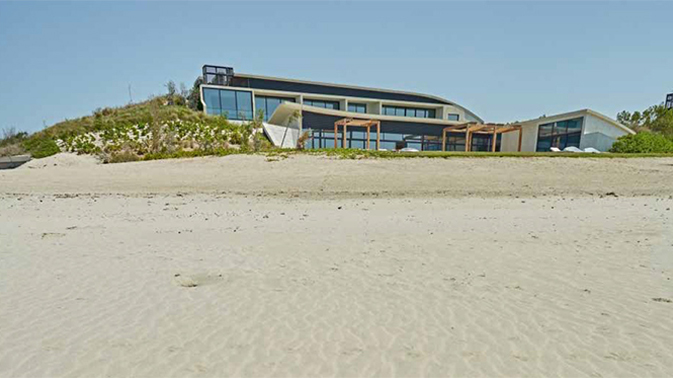 Living under a "carpet"
Master plan for Nurai island
The Dror design studio in New York harmoniously combines art, architecture and design. Interdisciplinary working methods are used to gain a comprehensive understanding of today's living environment and create unconventional solutions. The creativity of the design studio's founder, Dror Benshetrit, is limitless - with his master plan for Nurai Island in Abu Dhabi, he developed an exciting idea that allows luxurious homes to remain private within a community on an island.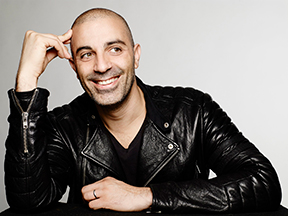 What was your task on Nurai Island?
Dror Benshetrit: At that point we were just starting out in the world of architecture. The contractor for Nurai visited us in New York. When we showed them a selection of our work on chairs, vases and some crazy and radical architectural concepts, they said "We find your work very thought-provoking. We have a piece of land and would like you to think about it and generate an idea for us." The original concept of the contract was for a 135,000 m² piece of land off the coast of Abu Dhabi. Luxurious houses were to be built on the island for clients who already own 4, 5 or 6 houses around the world. A hotel would be the focal point of the whole development.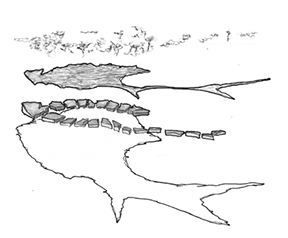 I started to think about what luxury means to people who already have everything. I came to the conclusion that on Nurai, the essence of luxury is privacy. Why would someone who already owns 5 or 6 houses want to have a house and neighbours? Why wouldn't they just buy their own island? But then I considered that people like being with other people; that they like to have company and not to feel alone. This balance between privacy and luxury, company and solitude, was the inspiration for our idea.
What was the idea behind your master plan for Nurai Island?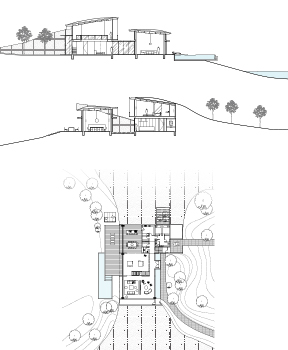 Dror Benshetrit: I associate the Persian Gulf with exquisite carpets. The idea of a concealing carpet inspired me. When children are told to tidy their bedroom, they often just push their toys out of sight under the carpet. As adults we also have a childish impulse to just hide things that we don't want to see. What if we applied a similar approach to this project? What if we covered all the necessary facilities on the island with a carpet of greenery? What if you couldn't see your neighbours from the roof of your own house, even though you know they are there? This approach was the basis of our idea to camouflage and conceal.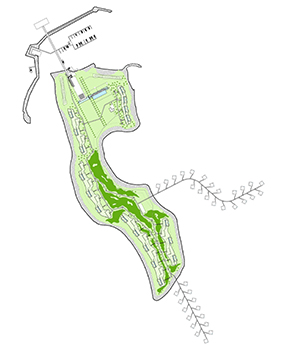 Our master plan for Nurai is a continuous green architectural carpet underneath which the houses and facilities are situated. Due to our successful combination of isolation and material comforts, the project was sold out within 72 hours and broke the record for the most expensive dwellings per square metre sold in the United Arab Emirates at that time.