Our strategy
Sustainability – forever better
The foundations for sustainable development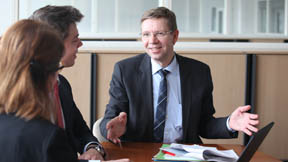 The Miele sustainability strategy
Sustainability is an indispensable part of our business activities. Our sustainability strategy sets out our fields of action, objectives, measures and responsibilities. Our strategy also defines performance indicators that enable us to measure our progress.
Our objectives and fields of action
The 15 objectives in our sustainability strategy define the themes and strategic focal points of our sustainability approach between now and 2025.
The long-term financial success of Miele is ensured through sustainability.

Miele is recognised and valued worldwide as the most sustainable company in the industry. Sustainability is an integral part of our brand identity.

Sustainability communication with stakeholders is tailored to the target audience and international.

In addition to legal requirements, risk management also takes into account the expectations of stakeholders.

Miele appliances are the benchmark for sustainable product design and holistic efficiency.

Miele is the industry leader in terms of product innovations and business models with a focus on sustainability.

Trust in Miele is secured, even in an interconnected world.

Minimising supply risks and full compliance with environmental and social standards.

Miele is the sector leader for environmental performance, in particular for CO2 emissions, energy efficiency and resource efficiency.

Miele is considered a role model when it comes to balancing work life and family.

Miele sets an example in occupational health and safety.

Miele ensures the recruitment of young talent and the opportunity for qualifications at all locations.

Diversity is made possible through respect and equal opportunity.

Employees and managers are aware of and engaged in sustainable behaviour based on values.

Miele helps to maintain a sound, attractive environment at all locations.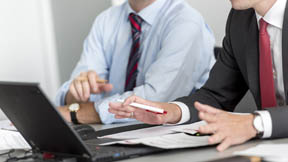 Principles and guidelines for our business
A number of principles and international guidelines form the foundations for our sustainability management system: our company philosophy, the ethical guidelines for procurement, our code of conduct for all employees, the ten principles of the United Nations Global Compact, the SA8000-standard for fair working conditions, the codes of conduct published by the German Central Association of the Electrical and Electronics Industry (ZVEI) and the European Committee of Domestic Equipment Manufacturers (CECED), and the Diversity Charter. All employees worldwide are obliged to abide by the law at all times, and to comply with internal guidelines as well as self-imposed social and ethical standards.
Contact
If you are a customer and you have questions about Miele products or require advice from our Customer Service Team?
Go to contact form
For press enquiries, or if you have any questions relating to the content of this site, please contact the Sustainability Communications Team in the Miele Press and Public Relations Office.
Contact:
Ursula Wilms

Press and Public Relations
Miele & Cie. KG
Carl-Miele-Straße 29
D-33332 Gütersloh
Telephone: +49 (0)5241/89-1958
Fax: +49 (0)5241/89-781958
ursula.wilms@miele.de