What is going wrong with architectural competitions?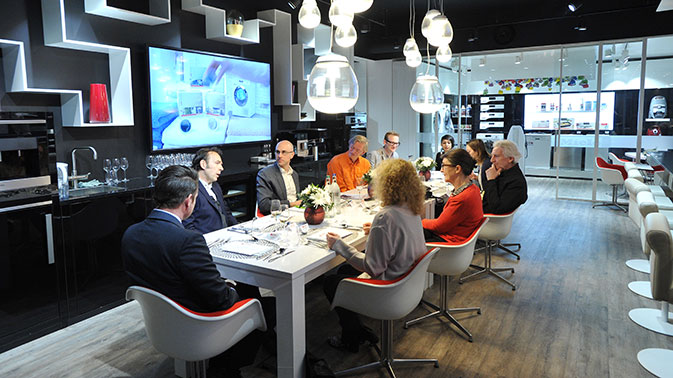 With controversies piling up over how architectural competitions are run in the UK, the AJ assembled a panel of experts and practice directors to discuss the industry's love-hate relationship with the design contest. Ella Jessel reports
The panel
Pooja Agrawal, co-founder, Public Practice
Cezary Bednarski, director, Studio Bednarski
Laurie Chetwood, director, Chetwoods
Russell Curtis, founder, RCKa Architects
Kay Hughes, director, Khaa
Will Hurst, managing editor, The Architects' Journal (chair)
Walter Menteth, director, Walter Menteth Architects
Maria Theodorou, architect and author of Competition Grid: Experimenting With and Within Architecture Competitions
Sam Rogers, commercial manager – projects, Miele
If you went to your bank manager and said: "I've got a business plan; I'm going to enter competitions. I'm going to take £50,000 and stick it on black" you would be laughed out of the bank.'
As a way of winning work, the architectural competition is little more than a shot in the dark, according to Russell Curtis, founder of RCKa architects.
But if in the past the gamble was worth the pay-off and the process deemed a meritocratic one in which all entrants have a shot at the prize, recent events have given rise to a degree of scepticism. From the Thames Garden Bridge fiasco to a recent row over a local council's 'onerous' terms for a design contest, the competition process has lately experienced a fall from grace. To get to the bottom of this the AJ invited practices and competition organisers to look at wasteful competitions, the 'climate of caution' and how the profession might respond.
Competitive impulse
Kicking off a provocative discussion, the AJ's managing editor Will Hurst asked panellists: 'Why do architects love competitions?' Chetwoods director Laurie Chetwood traced the attraction back to the university crit and said the competition 'placed architects in charge of their own destiny' as well as being good for office morale. He said: 'We're generally frustrated by the restrictions put on us in the commercial world, so to do a competition is a luxury and an indulgence.'
The competitive impulse is innately human, according to Cezary Bednarski, founder of Studio Bednarski. 'There is adrenaline; there is excitement; everybody would be competitive if we didn't have it destroyed in us – all children are competitive, just like all children are artists,' he said.
Curtis, who is also a director of procurement reform group Project Compass, said competitions were one of the few ways of ensuring compatible architects and clients are paired. But he added it should be about selecting an 'approach', rather than a building. 'With the best will in the world, competitions tend to be done late at night with pizzas and Red Bull, and that is not an environment which leads to a successful building,' he said.
But Kay Hughes, principal and founder of Khaa, who has also worked on the client side running competitions, said it was about more than winning work. She described it as a learning process and as a way of fostering selfbelief. 'Being in a competition allows you to push your thinking through a boundary,' she said.
Architect Maria Theodorou, author of a book on architectural competitions, agreed. She said contests were like 'a field of forces' involving sharing of knowledge between clients and design teams.
Pooja Agrawal, an architect who works at the GLA and founder of the social enterprise Public Practice, challenged the idea that architects still love competitions. She said: 'I think it might be a generational thing. At a recent debate at Central Saint Martins [on reforming procurement] all the students were really quite anticompetition. I think there has been a shift in expectation in terms of how work is found.'
Nowadays, competitions are rarely design-led, but rather won on a 'set of financial values' according to Walter Menteth, of Walter Menteth Architects, who is also a director of Project Compass. 'When any opportunity arises for people to try and get selected on design they jump in, because the alternative is to go through a framework mechanism, where the outputs are buildings most of us would be embarrassed by,' he said.
Climate of caution
One of the main issues with the architectural competition in the UK, some of the panellists argued, was that there were not enough of them. When a competition is announced, hundreds of practices enter, even when the terms are unsatisfactory.
Asked why clients are becoming less keen to run design competitions, the panel agreed there was a perception, especially in the public sector, that contests were risky. 'This country is riskaverse and cautious,' Chetwood
said. Curtis agreed, adding: 'When we [in the UK] do hold competitions it tends to be on things like meanwhile uses, because there is no risk.'
However, Agrawal pointed out this could soon change in the wake of the collapse of multinational construction giant Carillion, adding: 'The idea that a big conglomerate is risk-averse has been demolished and hopefully that will shift the idea of what risk is in the public sector.'
So when competitions do take place, what can the clients and architects do to get them right? Beginning with entrants, Chetwood said practices needed to research the client thoroughly, not just the design brief. 'You can usually spot whether a client is genuine about the competition. If they are committed in the first place it's probably going to go somewhere', he said.
Chetwood also stressed the value of a simple good idea, pointing to his practice's recent winning proposal to use a former underground tunnel as a brownfield site, which arose out of a lunchtime office charette. 'We
won't enter a competition unless we have a stonkingly good idea', he said.
Practices should aim to temper their workload in the competition's early stages, Theodorou said. 'I think it's important not to submit a huge number of drawings, as it's a huge cost,' she said.
With her experience on the client side, Agrawal said some submissions were overly complex, recalling that she had marked 100-page bids from design teams.
'Architects need to get much better at communicating what you do as a profession in a way that is not academic, that is not elitist and that is quite simple,' she said.
Curtis said he wished more architects would vote with their feet when competition terms were bad. He said: 'When you see there is no honorarium in the brief, you should be saying as a professional that this isn't good enough.'
The 'wrong' winners
As to what competition organisers can do, Theodorou said they must be rigorous when setting up the jury, the terms and the criteria. She said: 'I think it's a matter of having an entity to safeguard both the client and the competitors, even down to what you do with the entrants after the competition.'
Bednarksi, whose studio has won 23 competitions, only four of which were built, said there should be compensation if they don't go ahead. The jury also often picked the wrong winners, he said: 'I am waiting for a client to sue a competition jury. Time and time again we see things selected that are unbuildable and unaffordable.'
On juries, Menteth said decisions about quality were often made 'arbitrarily'. 'The financial decisions are made pretty easily using a spreadsheet but when it comes to design, it comes down to judgment, when you could actually be using design panels,' he said.
Clients and architects often speak 'different languages' when it comes to procurement, Hughes complained. 'It's the same with the 522-page long London Plan – it's like that because no one has the ability to turn it into a diagram,' she said.
Free feasibility
A vibrant debate concluded by examining the less savoury sides of procurement and competitions, including the criticism that some clients are running image-led contests to get architects to
produce free feasibility work.
'There is a darker side to it,' Hughes said. 'They think it's a way of getting free cheap ideas and then they don't go through with it.'
Agrawal warned architects were undercutting each other, with some firms putting in fees at rates as low as 1.5 per cent to win a project.
Practices guilty of this should be used, Bednarski said. 'We all sell time. If someone comes to me and they say another architect is quoting 2 per cent less than you, I say "Listen, imagine you have a brain surgery – do you want the cheapest or the best?'" he said.
European: a decade of no-shows from the UK
Architectural biennial competition Europan is the world's largest open design competition for emerging talent, where ideas have a real possibility of getting built.
However the UK has not put sites forward for inclusion in the competition since 2008, when Russell Curtis's practice RCKa won an award in Stoke-on Trent.
Curtis said the European-wide contest was a 'useful bellwether' for the state of design competitions in the UK. He added: 'It's been 10 years since we had a Europan in this country, it's still carrying on in Europe and that speaks towards the general attitude towards competitions in the UK – it's just something that we don't do.'
Traditionally, sites have been put forward for the competition by local authorities and other public bodies. From 2004, CABE facilitated the competition in the UK but dropped its support in 2010.
With Europan, a developer, local authority or housing association, often builds the winning schemes, providing young architects with the chance of seeing their designs realised.
Kay Hughes said it was one of the few open competitions that delivered commissions. 'Europan was a competition that young architects can enter and there were real commissions in plenty of European countries,' she said.
The most recent competition, Europan 14, was themed on how cities can integrate 'production' and small-scale manufacturing and received 1,223 entries for the 44 assigned sites based in 15 countries.
The 136 winning teams each received a cash prize worth €12,000 in their local currency, along with a commission to deliver their scheme.