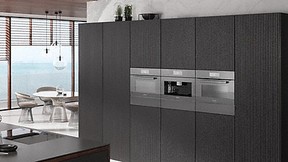 All in al line
Horizontal arrangement at eye level gives you the best view of all appliances and ensures convenient access. Aesthetically appealing: the elegant line in your kitchen design.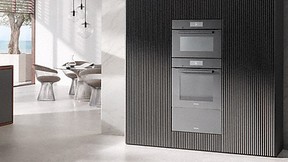 Perfect vertical arrangement
Conventional oven, steam oven or combination appliance: the tower design provides an effective arrangement for your appliances and ensures good usability.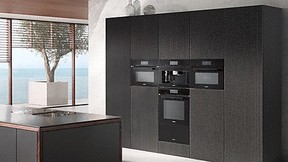 Open for everything
Room for more? Five appliances can be arranged symmetrically with the T-shaped design. This leaves plenty of space alongside and above the appliances for your kitchen cabinets.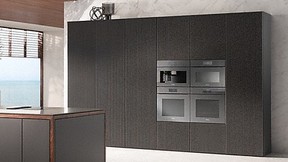 A concentrated combination
Providing the best view: the square arrangement concentrates your passion for cooking into one area – and ensures your appliances are at a convenient operating height