When buying Miele original spare parts and accessories you can be sure that they are perfectly designed for your appliance. Our spare parts are available for up to 15 years, but at least 10 years from the end of series production.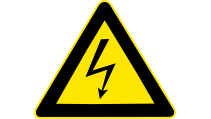 Repair work may only be carried out by a qualified electrician in accordance with the valid safety regulations.
For the repair, modification, testing and maintenance of electrical equipment, the relevant legal principles, accident prevention measures and the applicable standards must be observed. Before maintenance and repair work is carried out on the unit, it must be safely disconnected from all live cables.