Miele connects with the SAP Business Network for Procurement
Current status of the implementation of the SAP Business Network for Procurement
At Miele, the current focus for the rollout of the SAP Business Network for Procurement relates to the area of Procurement Indirects. Step by step, Miele will carry out the transitions across the entire Miele-group and will start with three entities in October 2022:
Vertriebsgesellschaft Deutschland (VG D)
Miele X, Amsterdam (MXA)
Miele Global Services (MGS), Poznan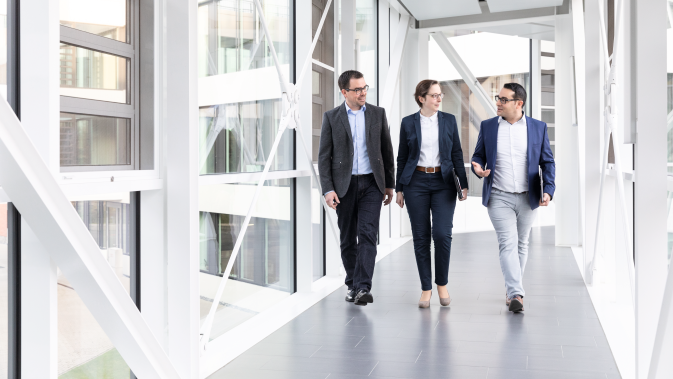 Miele connects with the SAP Business Network for Procurement
As a part of the digital procurement transformation Miele will use the SAP Business Network for Procurement – the world's largest procurement and sourcing network – to optimize and increase the efficiency of collaboration with our partners. This network provides a central platform for suppliers as well as buyers to connect with each other and manage business processes in a transparent and fast way, for example through the digital exchange and management of documents.
With this initiative, Miele is pursuing the objective of making business transactions in procurement even more secure and efficient. Step by step Miele is thus strengthening our cooperation and valuable relationships with our partners. In this context Miele will gradually roll out the SAP Business Network across the entire Miele Group. Initially, Miele focuses on the suppliers for Procurement Indirects.
In order to continue working with Miele, your registration in the SAP Business Network for Procurement and the interaction with Miele through the platform is required. All partners who are directly affected by the changes are contacted and comprehensively informed by the project team.
We are pleased that you - our strong partners - are joining us on this future-oriented way. Together we will shape our partnership true to the Miele brand promise "Immer Besser".
Advantages at a glance
Real-time tracking of purchase orders
Optimization and automation of purchasing processes incl. digital document exchange for low-paper processing and to reduce administrative costs
High security and efficiency during transmission of documents
A central platform for all suppliers and customers with the ability to strengthen customer relationships and to identify new customers
One interface for all processes of networking with the suppliers e.g. tender submission, contract negotiation etc.
Easy & quick registration and maintenance/ updating of the supplier data within the platform
Current scope of the implementation at Miele
Transmission of order documents via the platform
Create and send order confirmations vis the platform
Optional: Create and send delivery notes
Start of the digital document exchange for integrated suppliers: December 2022
Further expansion stages also include, for example, obtaining tender documents and submitting offers via the platform.
Support in the implementation process
If you have any initial questions regarding the implementation of the SAP Business Network for Procurement or the transition phase, please feel free to contact our Miele project team: supplier.enablement@miele.com