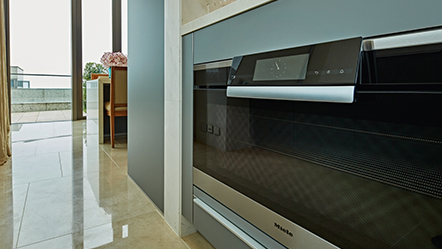 Usage: 12 houses

Architecture: P & T Architects and Engineers Limited

A unique vista over forest-clad hills is on offer for the occupants of the twelve dwellings at Twelve Peaks. The landscape sets the scene for playful clouds, swathes of mist and a sub-tropical natural experience. A green paradise at the very gates of the millions-strong metropolis of Hong Kong.
Extensive use of glass guarantees unique views. The extraordinary location makes the houses at Twelve Peaks one of the most exclusive addresses in Asia. The two-storey high airy rooms and kitchens equipped with premium Miele appliances make a stunning impression.