Tests
Miele Marine - approved for offshore use
Tested and certified
The Phoenix Testlab is one of the most renowned testing laboratories for high tech products. Its core expertise is the processing of sample testing for the shipbuilding sector. For more than 15 years the accredited laboratory has been supporting various industrial branches that want their products to be certified for use on ships. The laboratory is officially recognised as an approved testing laboratory by the DNV GL, amongst others.

Their efforts focus on the intensive partnership with leading classification businesses (e.g. Lloyd´s Register, DNV GL, Bureau Veritas, etc.) and manufacturers to finalise target-oriented and expert testing and certification processes.

The demanding and variety of tests (e.g. environment simulation and EMV) are overseen by experienced Phoenix Testlab testing engineers and carried out with state-of-the-art technology on site. Only products which pass the high standards are approved for the shipbuilding industry.

As a pioneer, the Miele company has, for the first time on a large scale, had domestic appliances certified for use on ships and with this underlined their claim to high quality. The official certification of these products by one of the leading classification companies has so far been the first in this branch.
Certificates
Working together for a safer world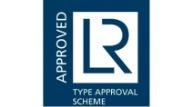 Independent product verification from Lloyd's Register
Lloyd's Register is known best for the classification and certification of ships, and inspects and approves important components and accessories. Thanks to LR Type Approval Miele benefits from more than 250 years of technical excellence.

Type Approval from Lloyd's Register demonstrates that the Miele Marine products conforms to recognize industry quality standards, through a process of independent design review, sample testing and verification of product controls.

Type Approval also provides confidence that the selected vendors and suppliers are capable of providing the required standard of product components.

There are two main elements of Type Approval: type examination and production quality assurance. Type examination includes a prototype
testing, where representative samples of the product are tested to verify they meet the testing requirements of the relevant standards and any performance requirements with the product.