Miele Marine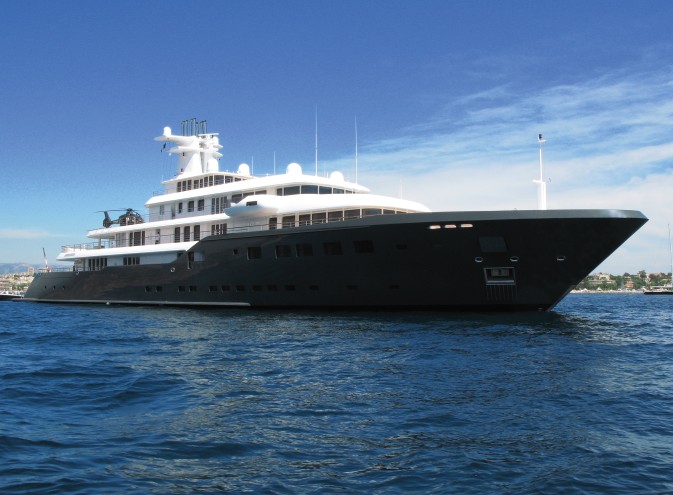 Service Worldwide
Miele serves the Marine industry for more than 50 years. Yachts, Cruise Liners, Cargo Vessels and Oil rigs rely on the quality of Miele Marine appliances and Professional laundry and dishwashing equipment.
Miele is known for its legendary quality and reliability. In order to support the special needs of the marine industry we established service centers in all major ports and we are able to provide you with factory trained technicians almost everywhere in the world. Spare sparts are available on stock in 50 countries and can be send via express mail to every port. If you have a need, please contact your local dealer or our service centers in Europe, Australia and America.
Professional laundry and dishwashing equipment are offered with a maintenance contract. We will periodically check your units and make sure that they are ready for the next long journey. Please use the contact form to get a quote.
You can also use the contact form for any other service request.
Contact form
Ports
Australia
| Name of Port/Location | Service available | Spare parts delivery available |
| --- | --- | --- |
| | | |
| Port of Brisbane/Brisbane | x | x |
| Shute Harbour/Airlie Beach | x | x |
| Mackay Harbour/Mackay | x | x |
| Port of Gladstone/Gladstone | x | x |
| Cairns Harbour/Cairns | x | x |
| Port of Townsville/Townsville | x | x |
| Geelong Port/Geelong | x | x |
| Patrick Ports Hastings/Hastings | x | x |
| Port Melbourne/Melbourne | x | x |
| Port of Portland Pty Limited/Portland | x | x |
| Tasmanian Ports Corporation Pty Ltd (Tasports)/Burnie | x | x |
| Tasmanian Ports Corporation Pty Ltd (Tasports)/Devonport | x | x |
| Tasmanian Ports Corporation Pty Ltd (Tasports)/Hobart | x | x |
| Tasmanian Ports Corporation Pty Ltd (Tasports) Bell Bay/Bell Bay | x | x |
| Port Adelaide, Inner Harbour & Outer Harbour/Adelaide, SA | x | x |
| Freemantle Port/Perth, WA | x | x |
| Darwin Port Corporation/Darwin, NT | x | x |
| Sydney Harbour/Sydney | x | x |
| Port Botany/Sydney | x | x |
| Newcastle Harbour/Newcastle | x | x |
Austria
| Name of Port/Location | Service available | Spare parts delivery available |
| --- | --- | --- |
| Wien Handelskai | x | x |
| Wien Nußdorf | x | x |
| Linz | x | x |
Baltics
| Name of Port/Location | Service available | Spare parts delivery available |
| --- | --- | --- |
| | | |
| Riga freeport/Riga | x | x |
| Venstpils port/Venstpils | x | x |
| Liepaja port/Liepaja | x | x |
| AS Tallinna Sadam/Tallin (Estonia) | x | x |
| Port of Klaipeda/Klaipeda (Lithuania) | x | x |
Belgium
| Name of Port | Service available | Spare parts delivery available |
| --- | --- | --- |
| Antwerpen | x | x |
| Zeebrugge | x | x |
| Gent | x | x |
| Oostende | x | x |
Canada
| Name of Port/Location | Service available | Spare parts delivery available |
| --- | --- | --- |
| St. John´s NFLD | x | x |
| Halifax, NS | x | x |
| Quebec City, QC | x | x |
| Montral, QC | x | x |
| Toronto, ON | x | x |
| Vancouver, BC | x | x |
| Victoria, BC | x | x |
| Nanaimo, BC | x | x |
Chile
| Name of Port | Service available | Spare parts delivery available |
| --- | --- | --- |
| Arica | x | x |
| Iquique | x | x |
| Antofagasta | x | x |
| Caldera | x | x |
| Coquimbo | x | x |
| Valparaiso | x | x |
| San Antonio | x | x |
| Talcahuano | x | x |
| Puerto Montt | x | x |
| Castro | x | x |
| Chacabuco | x | x |
| Punta Arenas | x | x |
| Puerto Williams | x | x |
China
| Name of Port/Location | Service available | Spare parts delivery available |
| --- | --- | --- |
| Tianjin/Benjing | x | x |
| Shanghai/Shanghai | x | x |
| Guangzhou/Guangzhou | x | x |
Croatia
| Name of Port/Location | Service available | Spare parts delivery available |
| --- | --- | --- |
| Rijeka/Rijeka | x | x |
| Split/Split | x | x |
| Zadar/Zadar | x | x |
| Dubrovnik/Dubrovnik | x | x |
Czech Republic/Slovakia
| Name of Port/Location | Service available | Spare parts delivery available |
| --- | --- | --- |
| Port of Bratislava/Bratislava | x | x |
Denmark
| Spare parts delivery available | Service available | Spare parts delivery available |
| --- | --- | --- |
| all ports | x | x |
France
| Name of Port/Location | Service available | Spare parts delivery available |
| --- | --- | --- |
| all ports | x | x |
Germany
| Name of Port/Location | Service available | Spare parts delivery available |
| --- | --- | --- |
| all ports | x | x |
Great Britain
| Name of Port/Location | Service available | Spare parts delivery available |
| --- | --- | --- |
| Berwick-upon-Tweed | x | x |
| Port of Tyne/North shields | x | x |
| Sunderland | x | x |
| Hartlepool | x | x |
| Teesport/Middlesborough | x | x |
| Redcar | x | x |
| Whitby | x | x |
| Scarborough | x | x |
| Bridlington | x | x |
| Kingston-upon-hull | x | x |
| Immingham dock/Port of Immingham | x | x |
| Grimsby | x | x |
| Great Yarmouth | x | x |
| Lowestoft | x | x |
| Felixstowe | x | x |
| Harwich | x | x |
| Southwold | x | x |
| Port of London | x | x |
| Port of Medway | x | x |
| Port of Whitsable | x | x |
| Port of Ramsgate | x | x |
| Port of Dover | x | x |
| Folkestone | x | x |
| Newhaven | x | x |
| Shoreham-by-sea | x | x |
| Portsmouth | x | x |
| Southampton | x | x |
| Cowes | x | x |
| lymington | x | x |
| Poole | x | x |
| Portland port/Portland | x | x |
| Weymouth port | x | x |
| Exmouth | x | x |
| Brixham | x | x |
| Dartmouth | x | x |
| Plymouth | x | x |
| Fowey | x | x |
| Falmouth | x | x |
| Penzance | x | x |
| St Ives | x | x |
| Padstow | x | x |
| Appledore | x | x |
| Bideford | x | x |
| Avonmouth | x | x |
| Bristol | x | x |
| Gloucester | x | x |
| Newport | x | x |
| Cardiff | x | x |
| Swansea | x | x |
| Pembroke dock | x | x |
| Milford haven | x | x |
| Fishguard | x | x |
| Aberystwyth | x | x |
| Aberdyfi | x | x |
| Port of anglesey | x | x |
| Port of liverpool/all docks | x | x |
| Garston | x | x |
| Peel port/Manchester | x | x |
| Fleetwood | x | x |
| Heysham | x | x |
| Barrow-in-furness | x | x |
| Whitehaven | x | x |
| Workington | x | x |
Greece
| Name of Port/Location | Service available | Spare parts delivery available |
| --- | --- | --- |
| Pireaus/Athens | x | x |
| Thessaloniki/Thessaloniki | x | x |
| Rhodes/Rhodes | x | x |
| Herakleion/Heraklion Crete | x | x |
| Katakolo/Amaliada | x | x |
| Mykonos/Mykonos | x | x |
| Santorini/Santorini | x | x |
| Corfu/Kerkyra | x | x |
| Patra/Patra | x | x |
| Kos/Kos | x | x |
| Lemessos/Lemessos Cyprus | x | x |
| Larnaca/Larnaca Cyprus | x | x |
| Varna/Varna Bulgaria | x | x |
Hongkong
| Name of Port/Location | Service available | Spare parts delivery available |
| --- | --- | --- |
| Gold Coast Yacht & Country Club/Tuen Mun, New Territories, HK | x | x |
India
| Name of Port / Location | Service available | Spare parts delivery available |
| --- | --- | --- |
| New Manglore / Mangalore Karnataka | x | x |
| Kochi / Kochi | x | x |
| Chennai / Chennai | x | x |
| Vishakhapatnam /Visakhapatnam | x | x |
| Ennore / Chennai | x | x |
| Tuticorin / Tuticorin | x | x |
| Kakinada / Kakinada, Andhra Pradesh | x | x |
| Trivendram / Kerala | x | x |
| Hazira Port / Surat | x | x |
| Navaseva Port / Mumbai | x | x |
| Kandala Port / Bhuj | x | x |
| Alang Port / Bhavnagar | x | x |
| Murmagao Port / Madgaon-Goa | x | x |
Ireland
| Name of Port/Location | Service available | Spare parts delivery available |
| --- | --- | --- |
| Dublin/Dublin | x | x |
| Howth/Dublin | x | x |
| Dun Laoghaire/Dublin | x | x |
| Wicklow/Wicklow | x | x |
| Waterford/Waterford | x | x |
| Cork/Cork | x | x |
| Cobh/Cork | x | x |
| Kinsale/Kinsale | x | x |
| Galway | x | x |
| Belfast/Belfast | x | x |
Italy
| Name of Port/Location | Service available | Spare parts delivery available |
| --- | --- | --- |
| all ports | x | x |
Japan
| Name of Port/Location | Service available | Spare parts delivery available |
| --- | --- | --- |
Luxembourg
| Name of Port/Location | Service available | Spare parts delivery available |
| --- | --- | --- |
| Porz de Mertert/Grevenmacher | x | x |
Malaysia
| Name of Port/Location | Service available | Spare parts delivery available |
| --- | --- | --- |
| all ports | x | x |
Netherlands
| Name of Port/Location | Service available | Spare parts delivery available |
| --- | --- | --- |
| all ports | x | x |
New Zealand
| Name of Port | Service available | Spare parts delivery available |
| --- | --- | --- |
| Auckland | x | x |
Norwegen
| Name of Port/Location | Service available | Spare parts delivery available |
| --- | --- | --- |
| Sarpsborg/Borg/Øra | x | x |
| Moss | x | x |
| Oslo Sydhavna/Hjortnesterminalen and Vippetangen | x | x |
| Drammen/Holmen | x | x |
| Tønsberg/Slagen | x | x |
| Larvik/Revet | x | x |
| Skien/Grønland/Breviksterminalen | x | x |
| Kristiansand/Kongsgård og Vestre havn | x | x |
| Egersund/Kaupanes | x | x |
| Stavanger/Risavika | x | x |
| Karmsund/Husøy | x | x |
| Tysvær/Kårstø | x | x |
| Bergen/Dokken/Nøstet | x | x |
| Bergen/Øygarden/Sture | x | x |
| Bergen/Lindås og Austrheim/Mongstad | x | x |
| Måløy | x | x |
| Ålesund/Flatholmen | x | x |
| Molde/Nyhamna | x | x |
| Kristiansund/Devoldholmen | x | x |
| Trondheim Havn | x | x |
| Mo I Rana/Toraneset | x | x |
| Bodø/Bodøterminalen | x | x |
| Narvik/Fagernes | x | x |
| Harstad | x | x |
| Tromsø/Breivika | x | x |
| Alta | x | x |
| Hammerfest/Polarbase og Melkøya | x | x |
Portugal
| Name of Port/Location | Service available | Spare parts delivery available |
| --- | --- | --- |
| Leixões/Porto | x | x |
| Porto Atlântico/Porto | x | x |
| Doca de Alcântara/Lisboa | x | x |
| Marina Cascais/Lisboa | x | x |
| Marina Vilamoura/Faro | x | x |
| Marina Lagos/Lagos | x | x |
| Porto Marina Funchal/Funchal | x | x |
| Pêro de Teive/Ponta Delgada | x | x |
| Ponta Delgada/Ponta Delgada | x | x |
| Praia da Vitória/Angra do Heroismo | x | x |
Russia
| Name of Port/Location | Service available | Spare parts delivery available |
| --- | --- | --- |
| St. Petersburg/St. Petersburg | x | x |
Singapore
| Name of Port/Location | Service available | Spare parts delivery available |
| --- | --- | --- |
| Keppel Shipyard/Singapore | x | x |
| Jurong Shipyard/Singapore | x | x |
| Sembawang Shipyard/Singapore | x | x |
| One Degree Marine/Singapore | x | x |
| Raffles Marina/Singapore | x | x |
Slowenia
| Name of Port/Location | Service available | Spare parts delivery available |
| --- | --- | --- |
| Koper/Koper | x | x |
| Marina Portoroz/Portoroz | x | x |
South Africa
| Name of Port/Location | Service available | Spare parts delivery available |
| --- | --- | --- |
| Capetown/Capetown | x | x |
| Port Elizabeth/Port Elizabeth | x | x |
| East London/East London | x | x |
| Durban/Durban | x | x |
| Richards Bay/Richards Bay | x | x |
| Port Louie (Mauritius)/Port Louie (Mauritius) | x | x |
| Victoria (Seychelles)/Victoria (Seychelles) | x | x |
| Walvis Bay (Nambia)/Walvis Bay (Nambia) | x | x |
| Maputo (Mozambique)/Maputo (Mozambique) | x | x |
South Korea
| Name of Port/Location | Service available | Spare parts delivery available |
| --- | --- | --- |
| Incheon/Seoul | x | x |
| Pusan | x | x |
Spain
| Name of Port/Location | Service available | Spare parts delivery available |
| --- | --- | --- |
| La Coruña/La Coruña | x | x |
| La Malata/Ferrol | x | x |
| Marin/Pontevedra | x | x |
| Villargarcía/Pontevedra | x | x |
| Bouzas/Vigo | x | x |
| El Musel/Gijón | x | x |
| La Luz y las Palmas/Las Palmas de GC | x | x |
| Santa Cruz/Tenerife | x | x |
| Puerto de Santander/Santander - Cantabria | x | x |
| Puerto de Santoña/Santoña - Cantabria | x | x |
| Puerto de Bilbao/Bilbao - Vizcaya | x | x |
| Puerto Deportivo El Abra-Getxo/Getxo - Vizcaya | x | x |
| Puerto de Bermeo/Bermeo - Vizcaya | x | x |
| Puerto de Ondarroa/Ondarroa - Vizcaya | x | x |
| Puerto de Pasai/Pasajes - Gipuzkoa | x | x |
| Club Nautico de Moraira/Moraira | x | x |
| Club Nautico de Calpe/Calpe | x | x |
| Port Denia/Denia | x | x |
| Puerto de Jávea/Jávea | x | x |
| Real Club Nautico de Gandia/Gandia | x | x |
| Yacht Port Cartagena/Cartagena | x | x |
| Valencia Yacht Base/Valencia | x | x |
| Real Club Nautico de Valencia/Valencia | x | x |
| Marina Real Juan Carlos I/Valencia | x | x |
| Club de vela Puerto de Andratx/Andratx (Mallorca) | x | x |
| Puerto Pollensa/Pollensa (Mallorca) | x | x |
| Puerto Portals Nous/Calvia (Mallorca) | x | x |
| Port Adriano/El Toro Calvia (Mallorca) | x | x |
| Marina Alicante/Alicante | x | x |
| Club Nautico de Altea/Altea | x | x |
| Puerto Deportivo Marina Internacional/Torrevieja (Alicante) | x | x |
| Puerto Deportivo Marina Miramar/Santa Pola | x | x |
| Marina D'or/Cala D'or Santanyi | x | x |
| Servicios Tecnicos Portuarios/Palma de Mallorca | x | x |
| Moll Vell (pier 46)/Palma de Mallorca | x | x |
| Marina la lonja/Palma de Mallorca | x | x |
| Marina Port de Mallorca/Palma de Mallorca | x | x |
| Pantalan del Mediterraneo/Palma de Mallorca | x | x |
| Marina Cuarentena/Palma de Mallorca | x | x |
| Club de Mar/Palma de Mallorca | x | x |
| Real Club Nautico de Palma/Palma de Mallorca | x | x |
| Astilleros de Mallorca/Palma de Mallorca | x | x |
| Real Club Nautico Arenal/Lluchmajor (Mallorca) | x | x |
| Marina Ibiza/Ibiza | x | x |
| Es Nautic Sant Antoni/San Antonio (Ibiza) | x | x |
| Varadero servicios portuarios/Ibiza | x | x |
| Club Nautico Santa Eularia/Sta. Eularia (Ibiza) | x | x |
| Ibiza Magna/Ibiza | x | x |
| Portbou/Portbou | x | x |
| Colera/Colera | x | x |
| Llança/Llança | x | x |
| Port de la Selva/Port de la Selva | x | x |
| Cadaques/Cadaques | x | x |
| Roses/Roses | x | x |
| Marina Empuriabrava/Marina Empuriabrava | x | x |
| L´Escala/L´Escala | x | x |
| L´Estartit/L´Estartit | x | x |
| Aiguablava/Aiguablava | x | x |
| Llafranc/Llafranc | x | x |
| Marina Palamos/Palamos | x | x |
| Palamos/Palamos | x | x |
| Port d´Aro/Port d´Aro | x | x |
| Sant Feliu de Guixols/Sant Feliu de Guixols | x | x |
| Cala Canyelles/Cala Canyelles | x | x |
| Blanes/Blanes | x | x |
| Arenys de Mar/Arenys de Mar | x | x |
| El Balis/Sant Andreu deLLavaneres | x | x |
| Mataro/Mataro | x | x |
| Premia de Mar/Premia de Mar | x | x |
| El Masnou/El Masnou | x | x |
| Badalona/Badalona | x | x |
| Port Forum/Sant Adria | x | x |
| Port Olimpic/Barcelona | x | x |
| Barcelona/Barcelona | x | x |
| Port Ginesta/Castelldefels | x | x |
| Garraf/Garraf | x | x |
| Vallcarca/Vallcarca | x | x |
| Aiguadolç/Aiguadolç | x | x |
| Vilanova i la Geltru/Vilanova i la Geltru | x | x |
| Segur de Calafell/Segur de Calafell | x | x |
| Coma-Ruga/Coma-Ruga | x | x |
| Roda de Barà/Roda de Barà | x | x |
| Torredembarra/Torredembarra | x | x |
| Tarragona/Tarragona | x | x |
| Salou/Salou | x | x |
| Cambrils/Cambrils | x | x |
| Hospitalet de l´Infant/Hospitalet de l´Infant | x | x |
| Sant Jordi d´Alfama/Sant Jordi d´Alfama | x | x |
| L´Ampolla/L´Ampolla | x | x |
| Deltebre/Deltebre | x | x |
| Sant Carles de la Ràpita/Sant Carles de la Ràpita | x | x |
| Alcanar/Alcanar | x | x |
| Les cases d´Aalcanar/Les cases d´Aalcanar | x | x |
| Puerto de Sanlúcar de Guadiana/Sanlúcar de Guadiana | x | x |
| Puerto de Ayamonte/Ayamonte | x | x |
| Puerto de Isla Cristina/Isla Cristina | x | x |
| Puerto de El Terrón/Lepe | x | x |
| Puerto de El Rompido/Cartaya | x | x |
| Puerto de Punta Umbria/Punta Umbría | x | x |
| Puerto de Huelva/Huelva | x | x |
| Puerto de Mazagon/Palos de la Frontera | x | x |
| Puerto de Gelves/Gelves | x | x |
| Puerto de Sevilla/Sevilla | x | x |
| Puerto de Bonanaza/Sanlucar de Barrameda | x | x |
| Puerto de Chipiona/Chipiona | x | x |
| Puerto de Rota/Rota | x | x |
| Puerto de Sherry/Rota | x | x |
| Puerto de El Puerto de Santa Maria/El Puerto de Santa María | x | x |
| Puerto de Puerto Real/El Puerto de Santa María | x | x |
| Puerto America/Cádiz | x | x |
| Puerto de Cádiz/Cádiz | x | x |
| Puerto de Gallineras/San Fernando | x | x |
| Puerto de Barbate/Barbate | x | x |
| Puerto de Tarifa/Tarifa | x | x |
| Puerto de Algeciras/Algeciras | x | x |
| Puerto de La Linea/La Línea de la Concepción | x | x |
| Puerto de la Atunara/La Línea de la Concepción | x | x |
| Puerto de Sotogrande/San Roque | x | x |
| Puerto de la Duquesa/Manilva | x | x |
| Puerto de Estepona/Estepona | x | x |
| Puerto de Banús/Marbella | x | x |
| Puerto de Deportivo de Marbella/Marbella | x | x |
| Puerto de Marbella/Marbella | x | x |
| Puerto de Cabopino/Marbella | x | x |
| Puerto de Fuengirola/Fuengirola | x | x |
| Puerto de Deportivo de Benaldámena/Benalmádena | x | x |
| Puerto de Málaga/Málaga | x | x |
| Puerto de Real Club Mediterraneo/Málaga | x | x |
| Puerto de El Candado/Málaga | x | x |
| Puerto de La Caleta/Vélez-Málaga | x | x |
| Puerto de Punta de la Mona/Almuñecar | x | x |
| Puerto de Motril/Motril | x | x |
| Puerto de de Adra/Adra | x | x |
| Puerto de Almerimar/El Ejido | x | x |
| Puerto de Roquetas de Mar/Roquetas de Mar | x | x |
| Puerto de Aguadulce/Roquetas de Mar | x | x |
| Puerto de Almeria/Almeria | x | x |
| Puerto de San José/Nïjar | x | x |
| Puerto de Carboneras/Carboneras | x | x |
| Puerto de Garrucha/Garrucha | x | x |
| Puerto de Villaricos/Cuevas de Almanzora | x | x |
Sweden
| Name of Port/Location | Service available | Spare parts delivery available |
| --- | --- | --- |
| Lulea/Lulea | x | x |
| Umea/Umea | x | x |
| Stockholm/Stockholm | x | x |
| Visby/Visby | x | x |
| Malmö/Malmö | x | x |
| Göteborg/Göteborg | x | x |
| Uddevalla/Uddevalla | x | x |
Switzerland
| Name of Port/Location | Service available | Spare parts delivery available |
| --- | --- | --- |
| Basel Birsfelden | x | x |
| Basel Muttenz | x | x |
| Basel Kleinhüningen | x | x |
Turkey
| Name of Port/Location | Service available | Spare parts delivery available |
| --- | --- | --- |
| ISTMARIN ISTINYE / ISTINYE, ISTANBUL | x | x |
| ISTMARIN TARABYA / TARABYA, ISTANBUL | x | x |
| ATAKOY MARINA / ATAKOY, ISTANBUL | x | x |
| MARINA ISTANBUL / B.CEKMECE, ISTANBUL | x | x |
| GUZELCE MARINA / B. CEKMECE, ISTANBUL | x | x |
| WEST ISTANBUL MARINA / BEYLIKDUZU, ISTANBUL | x | x |
| SETUR KALAMIS / KALAMIS, ISTANBUL | x | x |
| MARINTURK ISTANBUL CITY PORT / PENDIK, ISTANBUL | x | x |
| SETUR YALOVA / YALOVA | x | x |
| SETUR AYVALIK / AYVALIK, BALIKESIR | x | x |
| SETUR CESME ALTINYUNUS / CESME, IZMIR | x | x |
| IC CESME / CESME, IZMIR | x | x |
| PORT ALACATI / ALACATI, IZMIR | x | x |
| LEVENT MARINA / IZMIR | x | x |
| TEOS MARINA / IZMIR | x | x |
| SETUR KUSADASI / AYDIN | x | x |
| D-MARIN DIDIM / AYDIN | x | x |
| PORT IASOS / BODRUM, MUGLA | x | x |
| PALMARINA YALIKAVAK / BODRUM, MUGLA | x | x |
| D-MARIN TURGUTREIS / BODRUM, MUGLA | x | x |
| NETSEL MARMARIS / MARMARIS, MUGLA | x | x |
| MARTI MARINA / MARMARIS, MUGLA | x | x |
| MILTA MARINA / BODRUM, MUGLA | x | x |
| MARMARIS ALBATROS / MARMARIS, MUGLA | x | x |
| MARMARIS YACHT / MARMARIS, MUGLA | x | x |
| D-MARIN GOCEK / GOCEK, MUGLA | x | x |
| MARINTURK GOCEK / GOCEK, MUGLA | x | x |
| GOCEK EXCLUSIVE MARINA / GOCEK, MUGLA | x | x |
| VILLAGE PORT TURKEY CLUB / GOCEK, MUGLA | x | x |
| SKOPEA / GOCEK, MUGLA | x | x |
| FETHIYE ECESARAY MARINA / FETHIYE, MUGLA | x | x |
| SETUR KAS / KAS, ANTALYA | x | x |
| SETUR FINIKE / FINIKE, ANTALYA | x | x |
| TURKIZ KEMER / KEMER, ANTALYA | x | x |
| CELEBI MARINA ANTALYA / ANTALYA | x | x |
| ALANYA / ALANYA, ANTALYA | x | x |
| MERSIN / MERSIN | x | x |
| TURKISH REPUBLIC OF NORTHERN CYPRUS | x | x |
United Arab Emirates
| Name of Port/Location | Service available | Spare parts delivery available |
| --- | --- | --- |
| Port Rashid/Dubai | x | x |
| Jebel Ali port/Dubai | x | x |
| Port Khalid/Sharjah | x | x |
| Mina Zayed port/Abu Dhabi | x | x |
| Saqr port/Ras Al Khaimah | x | x |
| Fujairah port/Fujirah | x | x |
USA
| Name of Port/Location | Service available | Spare parts delivery available |
| --- | --- | --- |
| Ft. Lauderdale/Florida | x | x |
| Miami/Florida | x | x |
| Tampa/Florida | x | x |
| San Diego/California | x | x |
| San Francisco/California | x | x |
| New York City/New York | x | x |
| Newport/Rhode Island | x | x |
| Los Angeles/California | x | x |
| Long Beach/California | x | x |
| Houston/Texas | x | x |
Contact form